OUR Partners

In association with M/s. omniTECHNIK Mikroverkapselungs GmbH, of Germany, the world leaders in the technology, METLOK has introduced to India Microencapsulated Adhesives for coating onto fasteners. METLOK has developed the necessary equipment and technology to coat fasteners in house which has lead to a rapid growth in the acceptance of pre-coated products.METLOK Precoat Services Private Ltd, the name by which the business is now known, operates its own coating centers across the country. Fasteners coated at these centres are being used by leading auto and auto ancillaries of the country.
Founded 35 years ago omniTECHNIK Mikroverkapselungs GmbH is a market leader in microencapsulation technology for adhesives.The omniTECHNIK Mikroverkapselungs GmbH is the specialist for pre-coated thread coatings. With our precote® products we offer first-class solutions for locking, sealing, assembly and disassembly.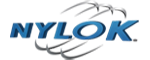 METLOK brings you reliable locking and anti spatter solutions in collaboration with NYLOK. Since NYLOK's foundation in 1942, they have registered over 150 patents, more than any other company in their field. NYLOK is the world's largest supplier of the famous 'Blue Nylon Patch' which is approved by all the leading automobile companies as a 'loss locking' solution. It also supplies it's proprietary anti weld spatter coatings, 'Nycote'. The Nycote pre-applied coating particularly on Nuts can protect against Weld spatter & add lubricity to your fasteners thereby preventing re-tapping, masking of threads & need for slave bolts besides reducing torque v/s tension scatter. The coating prevents the adhesion of electrodeposited paints, primers & coatings.